OWNERSHIP OPPORTUNITIES
GET INVOLVED WITH JOHN THOMPSON RACING
1 Year Old Chestnut Colt
Incentives:
There is a lot to like about this athletic colt.  He really caught John's eye during the inspections at the Magic Millions so we were thrilled to secure him for $70,000 which is very good buying considering the Sebring's were averaging $240,000 at the sale.
John liked him on type and he ticks a lot of boxes – strong, clean legged, a lovely frame with plenty of scope and strong hindquarter with a big, powerful walk.  We are very pleased to have him joining our yard off the back recent success with another son of Sebring in PRIMITIVO, winner of the $1m Magic Millions Trophy, and this boy is very much cut from the same mould.
If you would like any further information please do not hesitate to contact Danielle - 0477 005 889  |  Danielle@johnthompsonracing.com.au
Purchase Price: $70,000 +GST
X-Rays: Low Risk | Scope: Pass - grade 1/5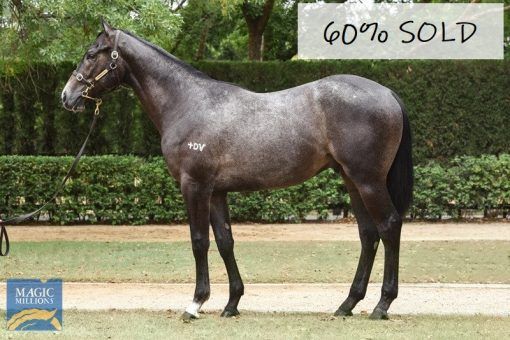 1 Year Old Grey Colt
Incentives:
I Am Invincible needs no introduction and I was thrilled to snap up this strong, athletic son of the champion sire for $200,000 – great value considering his progeny averaged $480k at the sale! Possessing good size, scope, strength and a standout walk, he just looks like an athlete and is the type of horse I love to train. Closely related to the Australian Champion 3YO Stayer SHOOT OUT, this pedigree is littered with Black Type and really caught my eye.
X-Rays: Low Risk | Scope: Pass grade 1/5
Sign up to be the first to know about our new purchases!